Safe and Secure Logistics
We arrange the prestigious land transport company whom specializes in super cars and classic cars.
The Transport Company will transport rare luxurious cars by their special-ordered trucks.
We always ensure that vehicles are transported to the port or airport securely and safely.
Export / Import Arrangement
We listen to our customers and additional requirements as needed and advise on the options such as RORO shipping (Roll On Roll Off), container ship and air freight depending on the car.
The export process goes through the broker whom is experienced and specialized in super cars shipment.
They are also skilled and experienced in handling unique and special vehicles.
When the low-down car is loaded into a container, a special iron slope is set to avoid any damage on to the wide body such as Ferrari and Lamborghini. Our staff also wear uniform without any buttons or metal parts. Also, the vehicle is pushed by hand with extreme care.
To avoid any damage onto the vehicle, we can arrange setting foams on to the wall or vehicle's body, and use a cloth to cover around tapes which fix the vehicle inside container, also adjust the height of wooden blocks.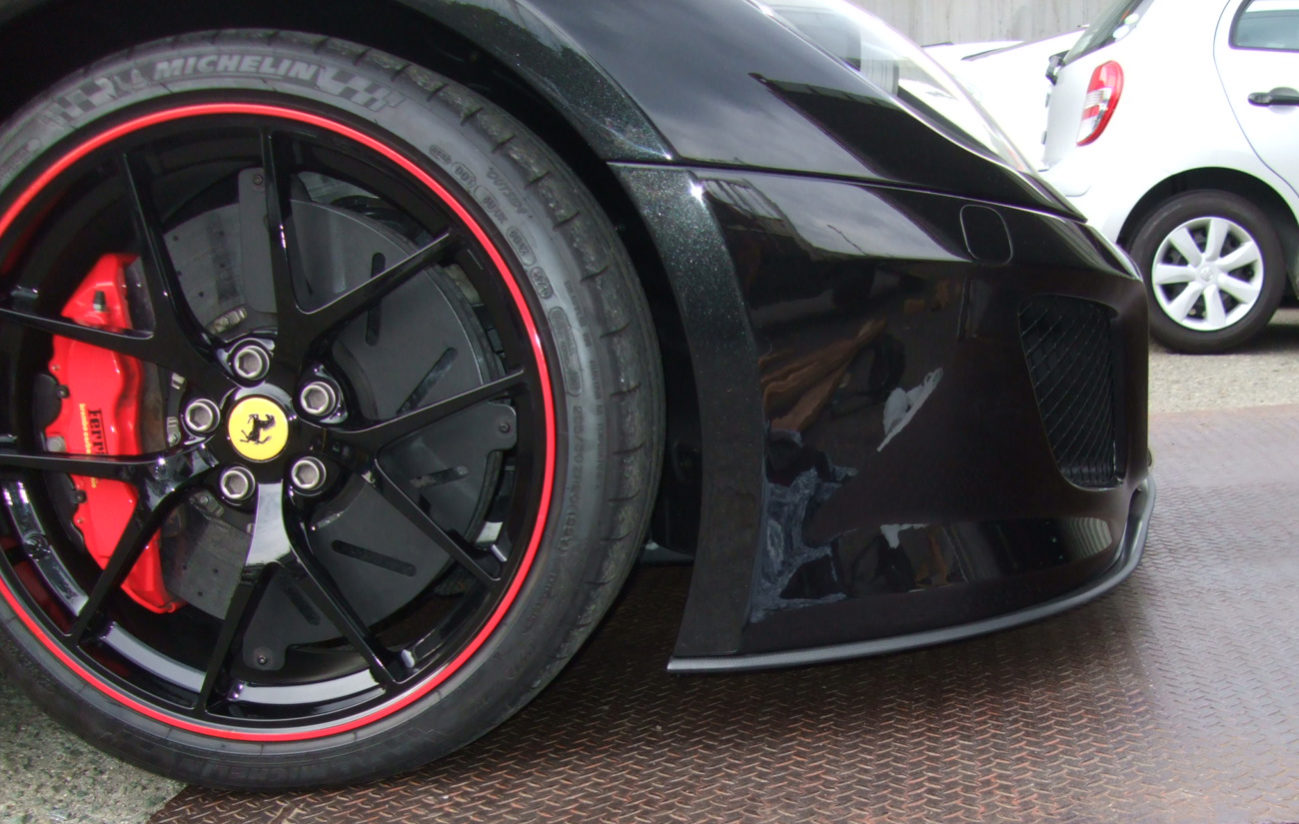 Use of iron slope to avoid any damage to the underbody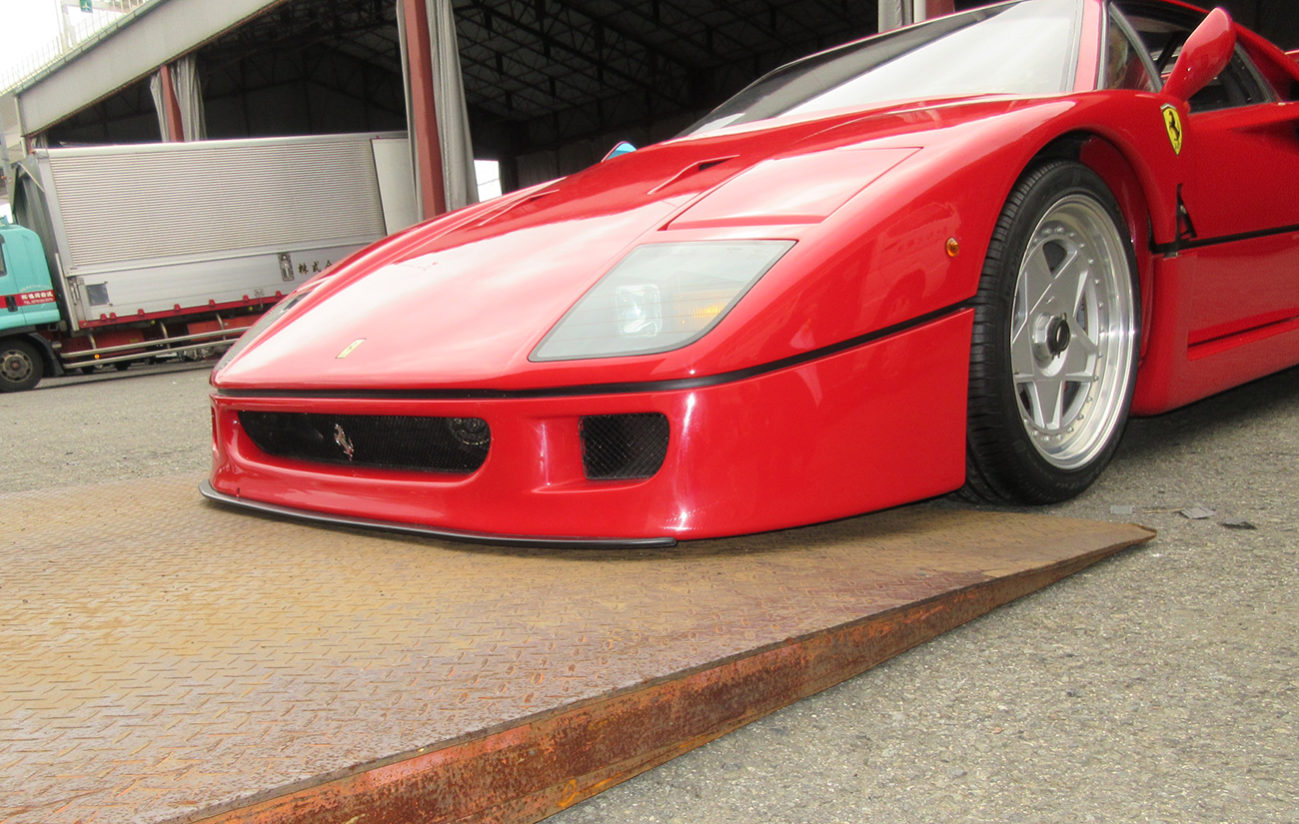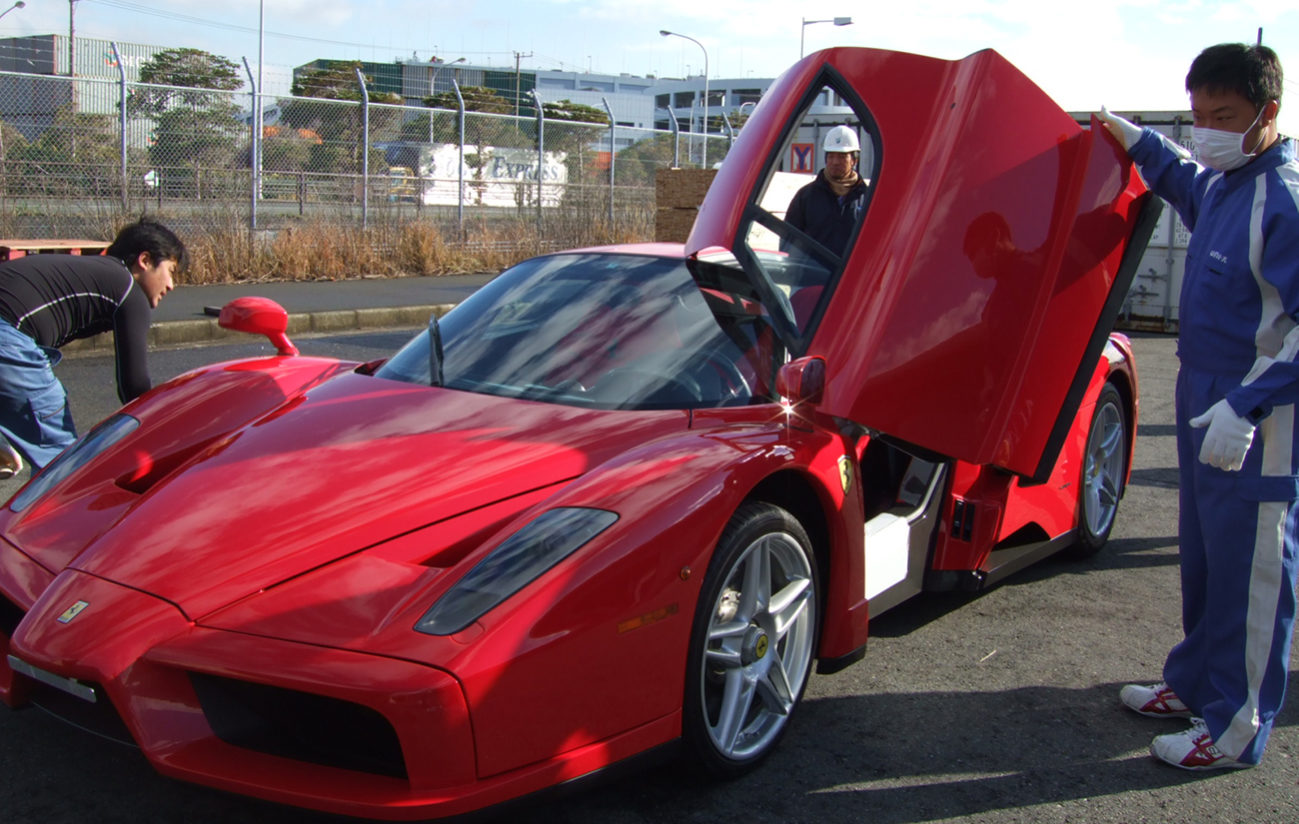 Staffs wear special uniforms to avoid damage to the vehicle's body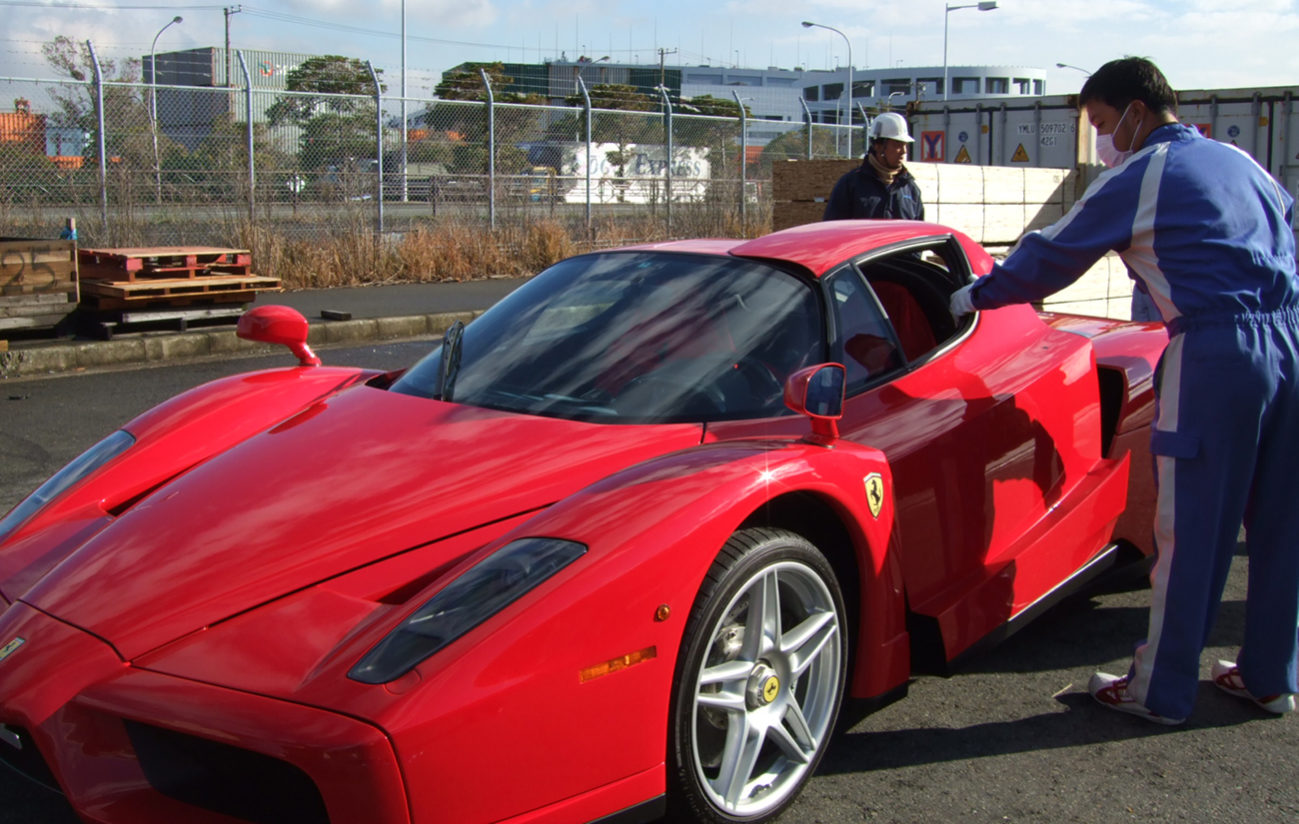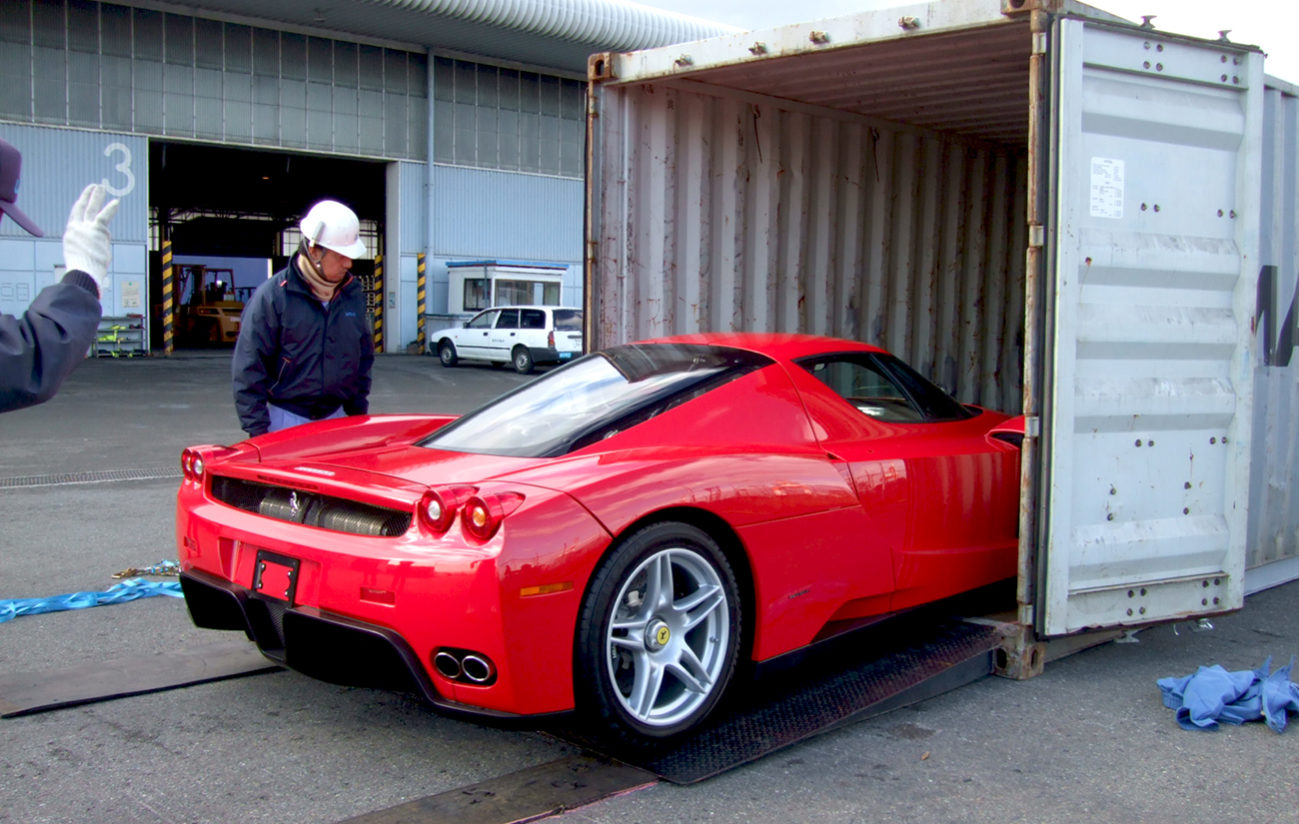 The vehicle is pushed into the container by hand.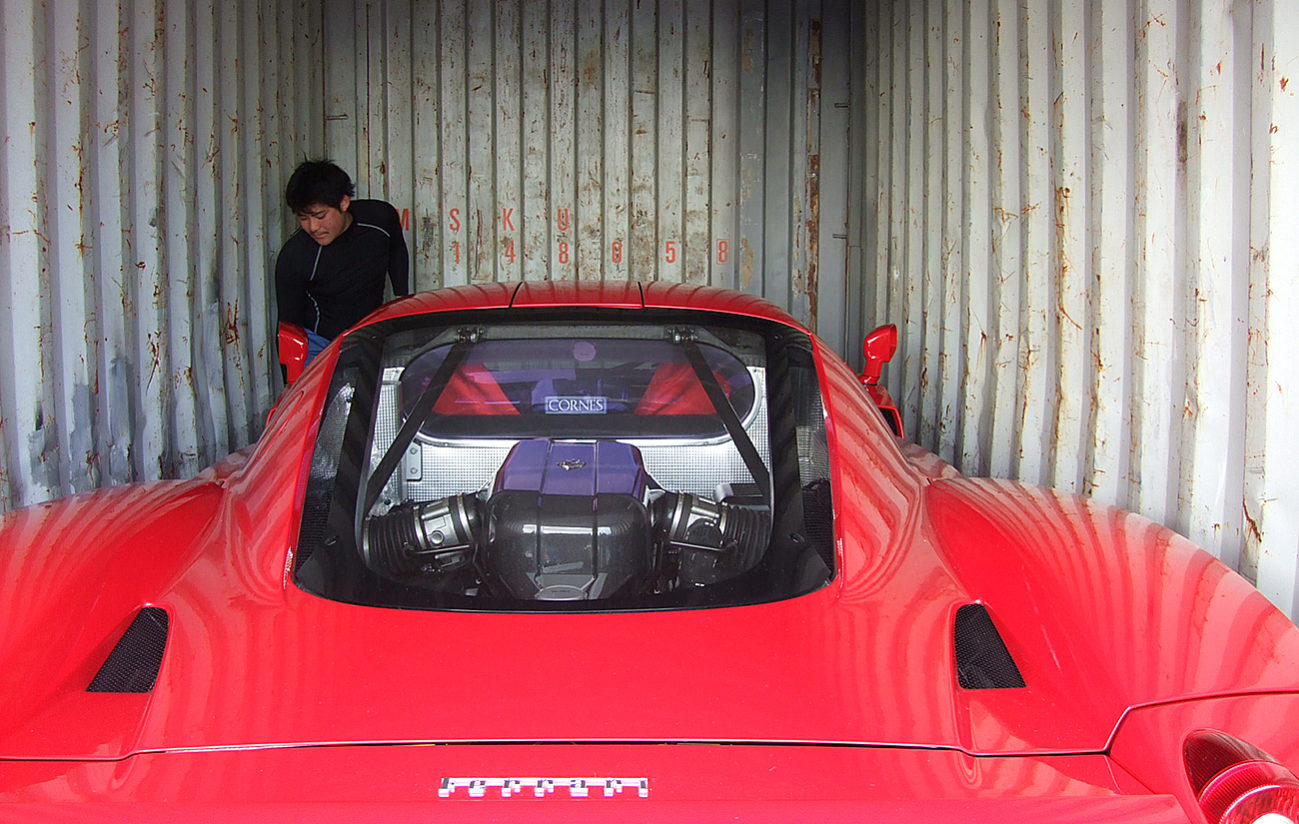 The vehicle is fixed tightly to avoid moving inside the container during shipment.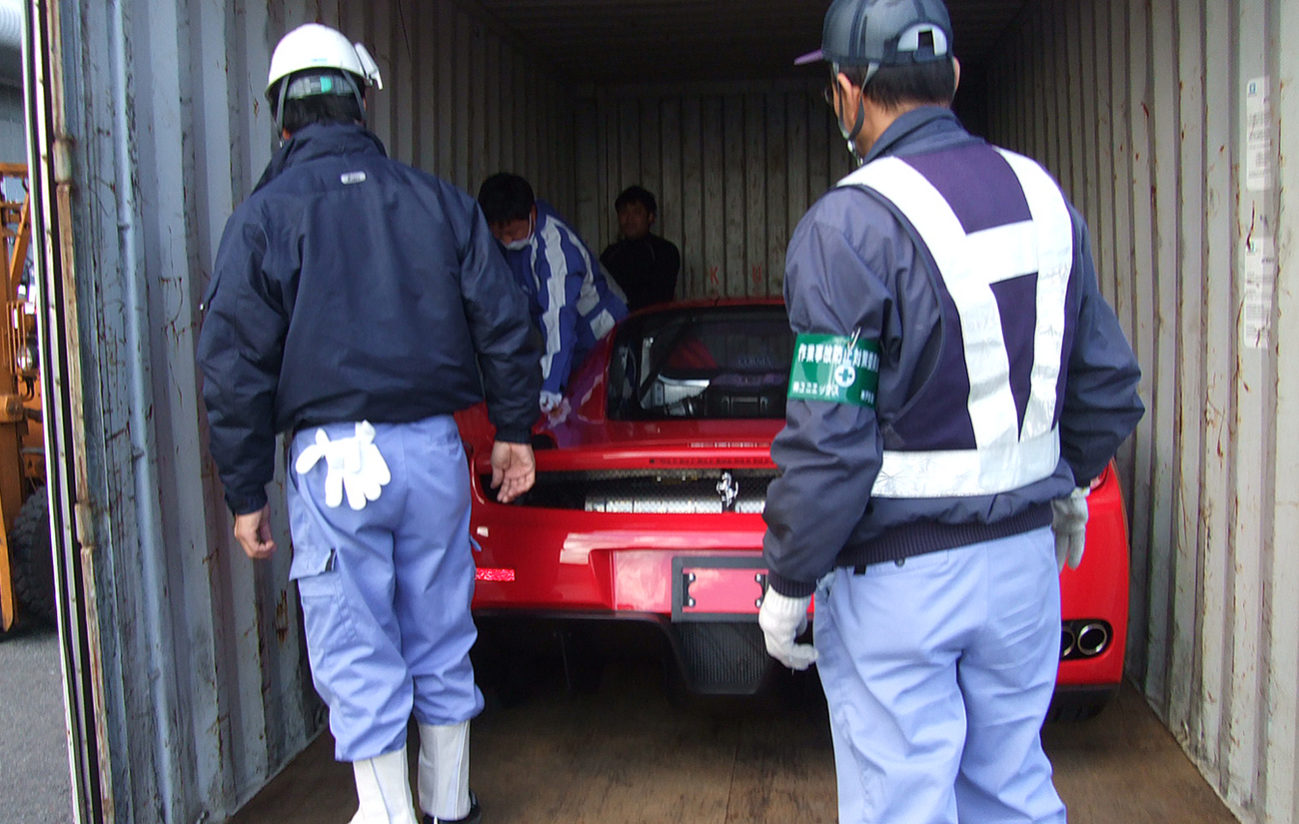 Check with several people for leaks and errors.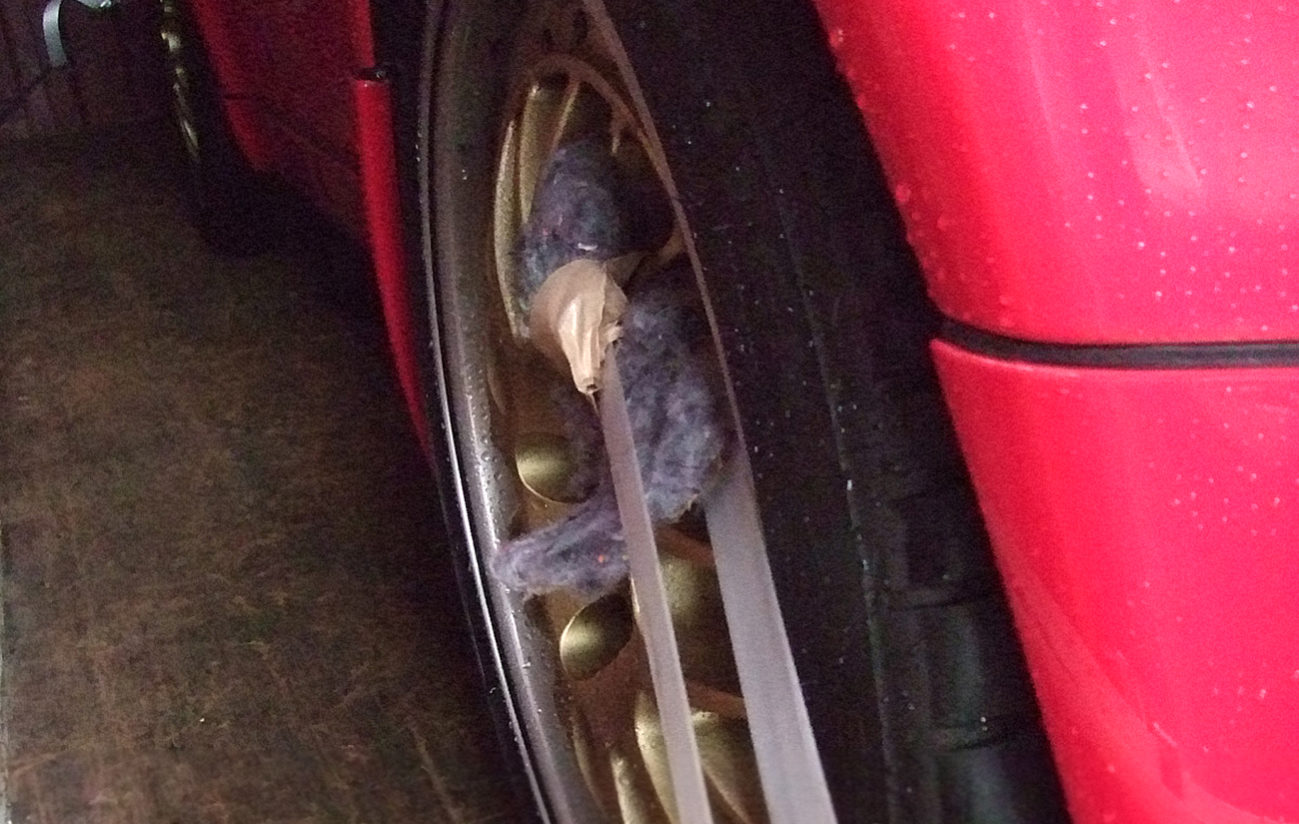 Wheels are protected and fixed with tape tightly which is wrapped with fabrics from direct contact with the wheels.
The vehicle is loaded onto the pallet directly from truck. We can arrange wrapping service to protect body. Air freight reduces the risk of damage at loading and unloading and gets delivered lot faster to the customer.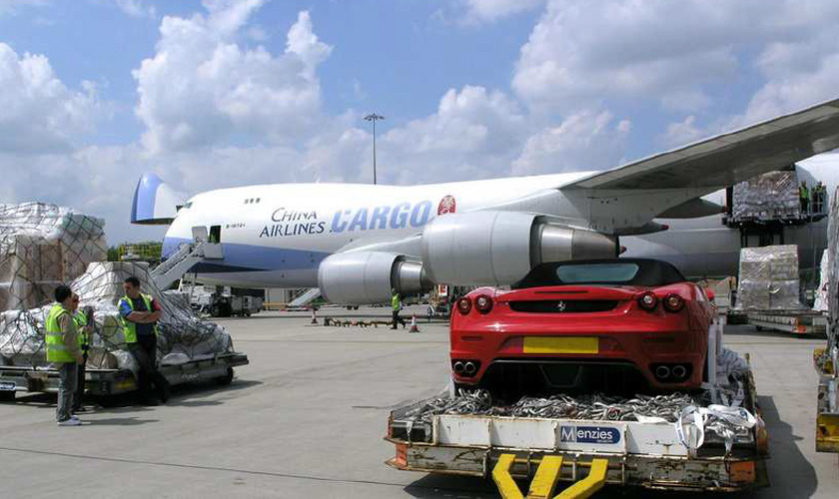 The vehicle awaits for the flight on the pallet.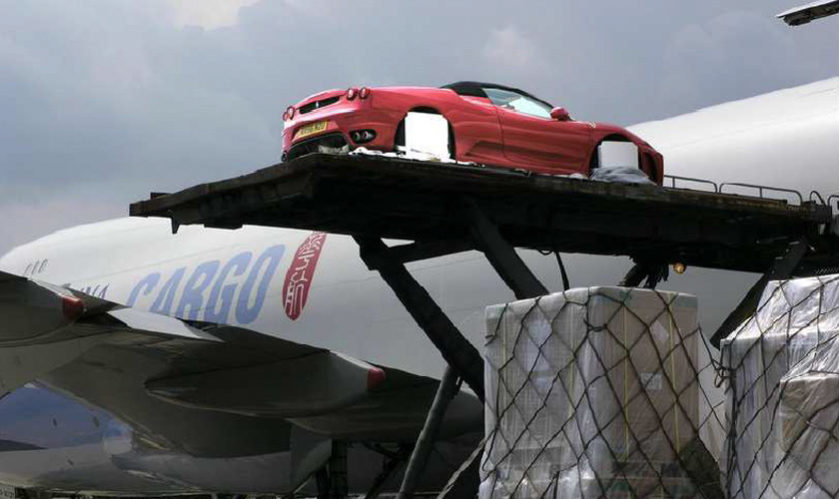 Lifted to the cargo door by the high-lift loader.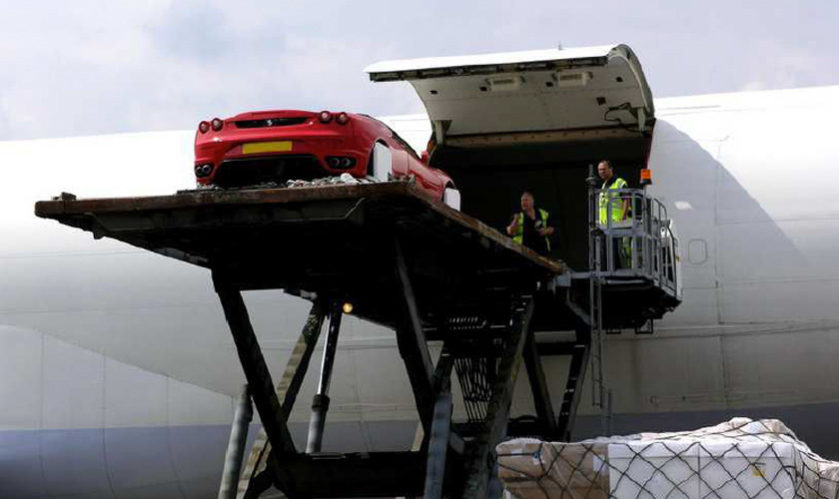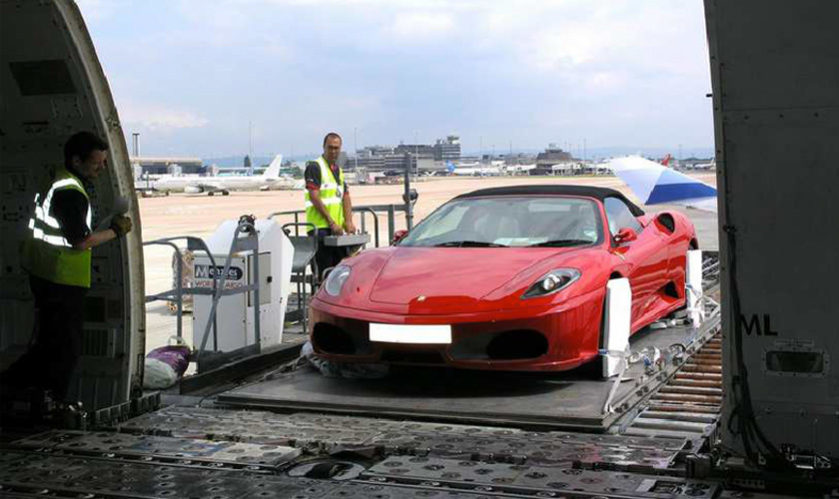 Loaded into the cargo.Moved by the roller on the floor.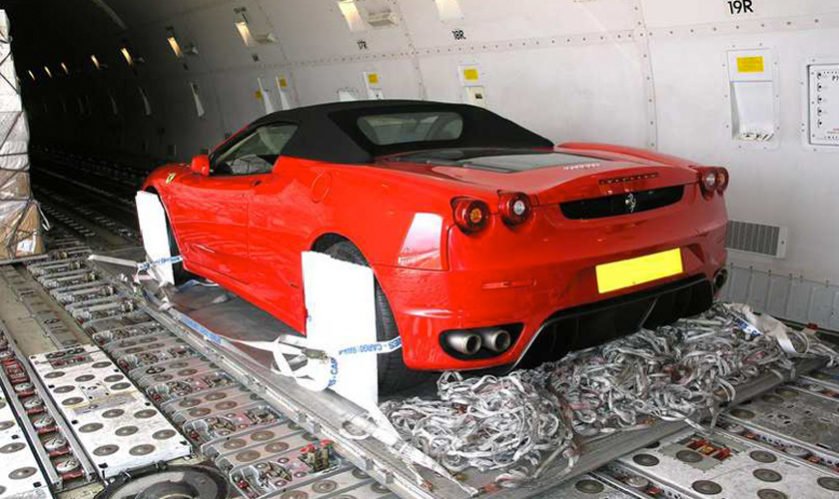 Turned 90-degree direction.
The pallet comes with a net which fixing goods ( it's not used for a vehicle though)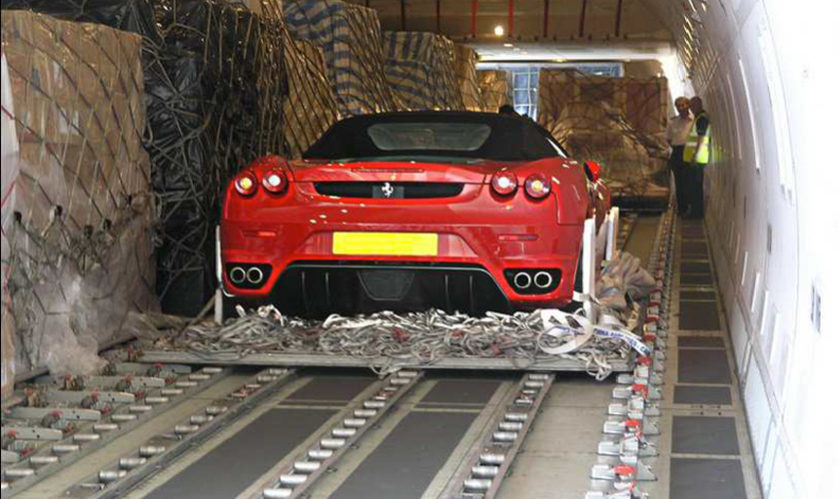 Moved to the appointed position.
General goods around the vehicle are covered by nets.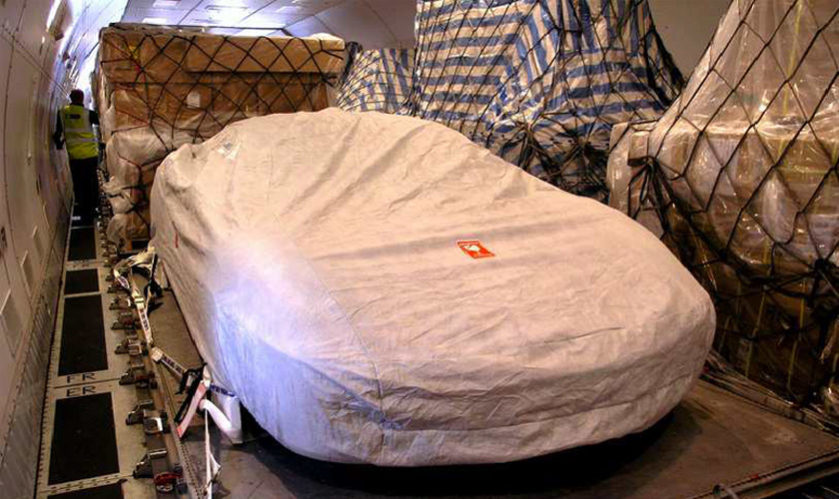 Once the vehicle arrives at its position, it's fixed and locked.
The lock doesn't release even with more than 50 ton of weight. It is able to hold with 3G weight at the time of aircraft takes off and lands.
The vehicle shown in the photo, is covered with its own car cover.
We provide following services to give our customers security and peace of mind for their choice of purchase