Part of our service, we regularly translate vehicle information and send you proposals via E-mail.
Detailed Inspection Report
For customers who seriously consider purchasing vehicles, in your behalf we attend vehicle inspection and provide detailed report with minimum 150 photos and video surveillance.
It gives you a better idea of the vehicle as if you have actually done the inspection.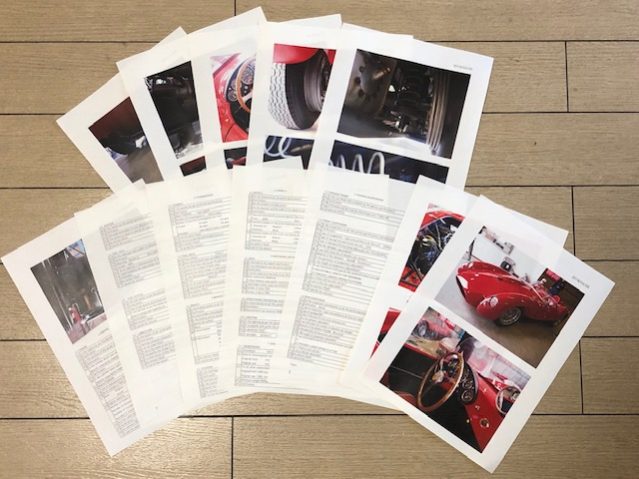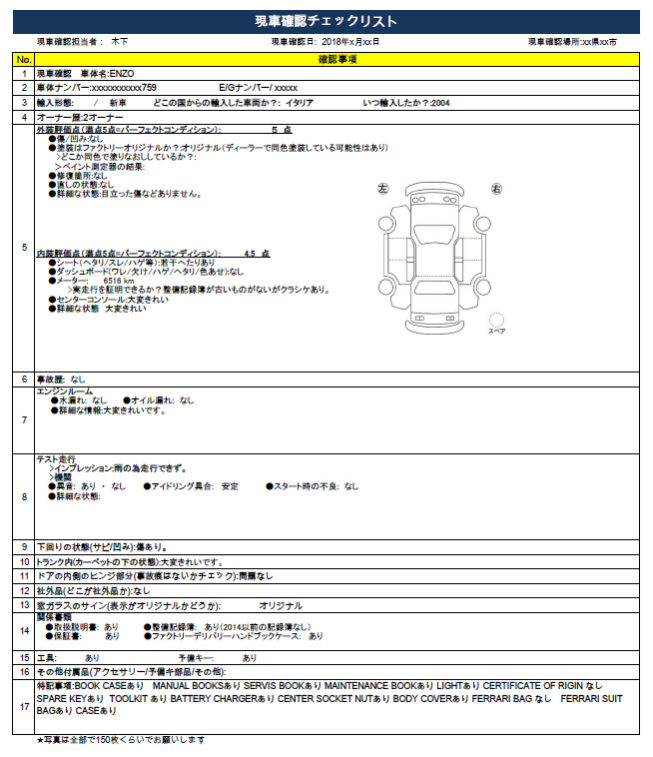 Report made by specialized mechanics
Inspection reports are made by our skilled mechanics (the associate mechanics are located in Japan as well as overseas)
We have the knowledge and experience of all specifications and relevant requirements to check of each super cars and classis cars, so that the vehicle's conditions are inspected effectively and precisely.
In addition, we provide not only information on the exterior and interior condition but also the important information such as history of the vehicle, accessories, documents and so on which most of customers would like to know.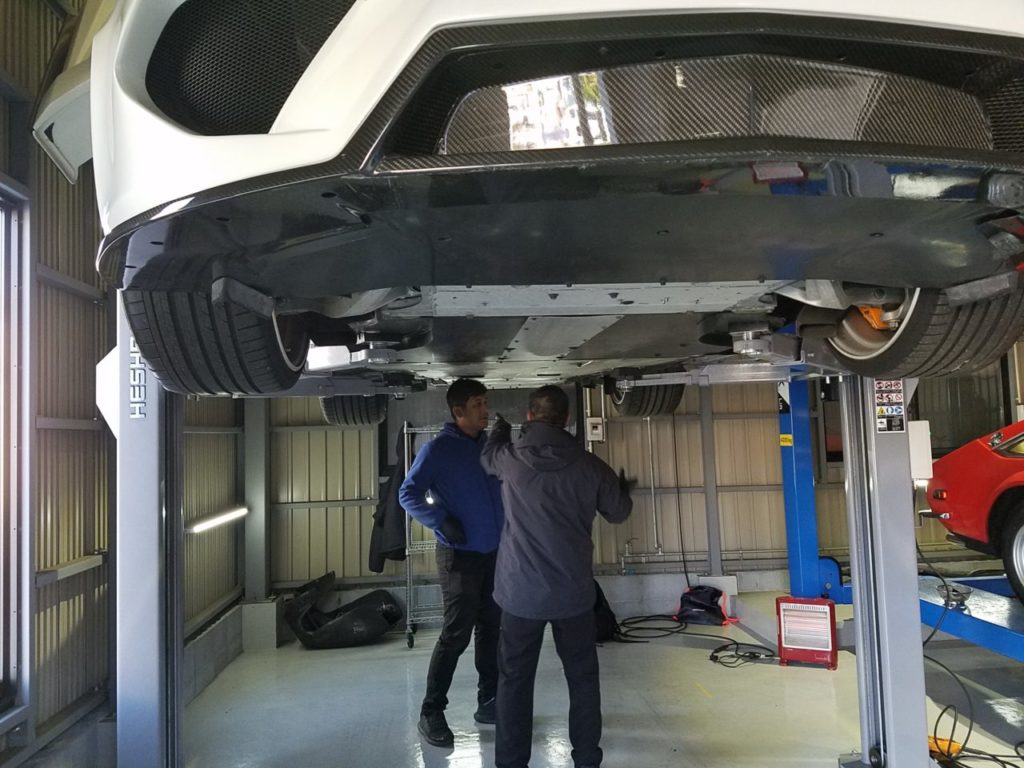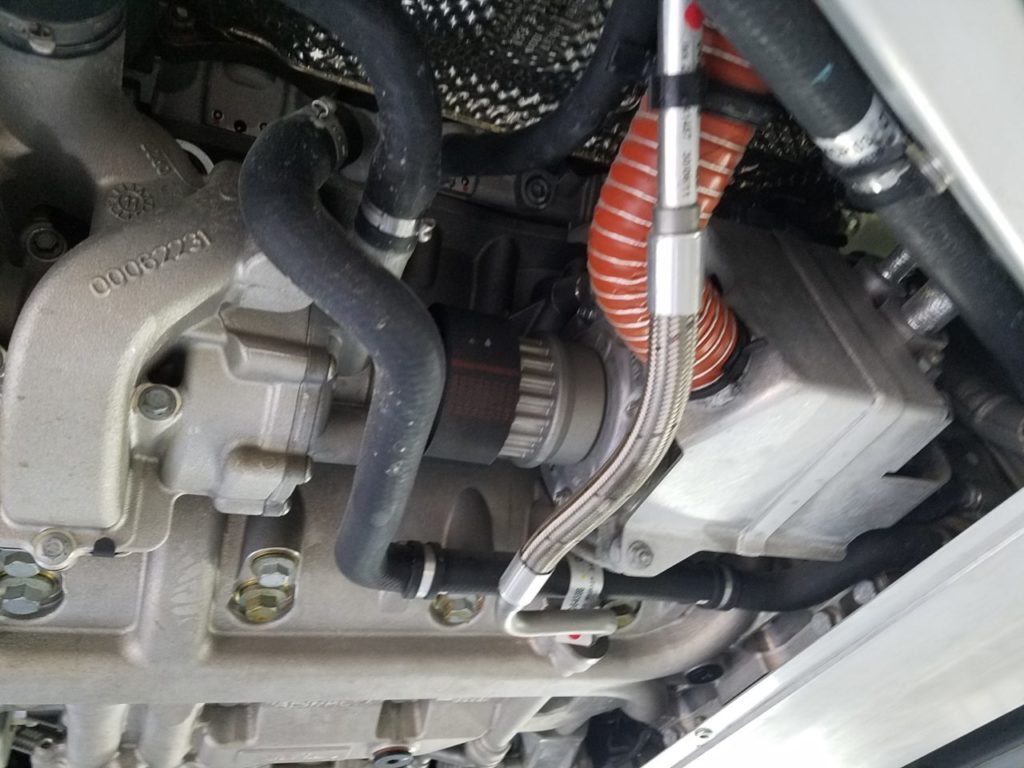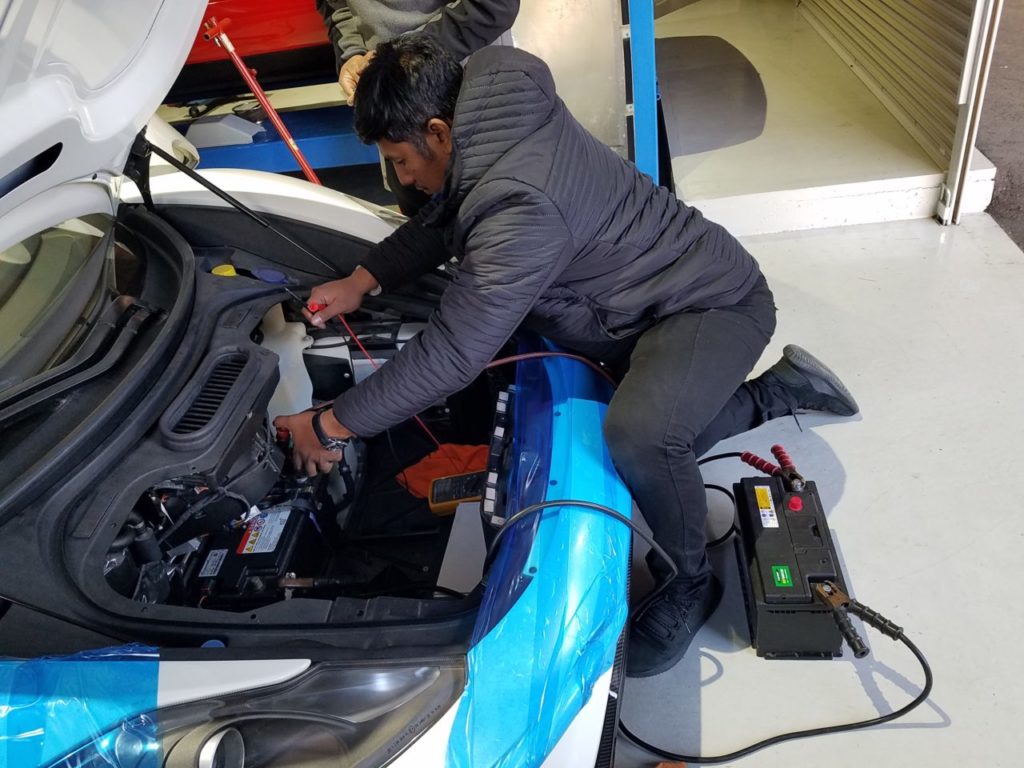 We provide following services to give our customers security and peace of mind for their choice of purchase