SSC

 Tuatara Striker
We introduce the fastest hypercar from the USA.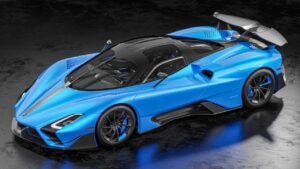 Who are SSC?
An engineer by the name of Jerod Shelby, with a history and passion for cars and racing, founded a supercar company with one goal: design and manufacture an American supercar that would stand up against the European-dominated industry of high performance production cars.
Website of SSC→https://www.sscnorthamerica.com/
After breaking into the world automotive spotlight, the company was renamed SSC North America to identify as a separate entity from Carroll Shelby International, an unrelated automotive firm, and to distinguish itself as a supercar company based in North America, a unique stature in the supercar industry.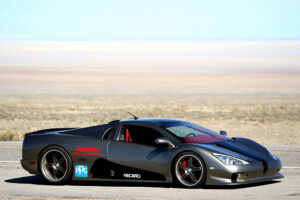 Challenge of SSC
From the beginning, Jerod Shelby and his team knew that breaking into the industry of high performance production cars would require a feat of engineering and automotive ingenuity. Slowly, under a blanket of silence, a small company in West Richland, Washington formulated the plans for a supercar that they were confident would take the world by storm. Years of design and development led to what the world would soon know as the Ultimate Aero. On September 13, 2007, on a rural paved road in Eastern Washington State, the SSC Ultimate Aero became the fastest production car in the world, reaching an average top speed of 256.14 mph.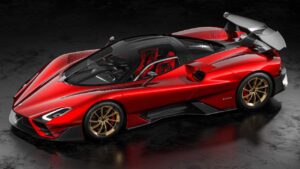 Tuatara
The same vision and resolve that produced the record-breaking Ultimate Aero continues with the SSC Tuatara.
This meticulously engineered hypercar reflects the passion and ingenuity that Jerod and his team have applied to the design and production process. Inspired by fighter jet aerodynamics found in American aerospace designs, the distinctive body of the Tuatara exhibits a striking appearance while providing an unmatched coefficient of drag. On January 17, 2021, SSC North America once again claimed the fastest production car title when the Tuatara averaged 282.9 mph in 2.5 miles at Kennedy Space Center in Florida.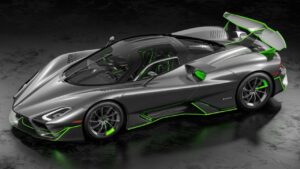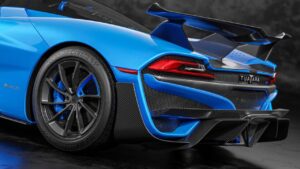 Striker
Our proposal is  "Striker".
The Tuatara Striker is a high-downforce model with an aggressive body kit. A fixed rear wing with a vertical stabilizer augments the standard Tuatara's active rear wing and a massive new rear diffuser sits below. A new splitter with integrated dive planes sits up front while the sides have vaned side rockers.
The new aero kit delivers about 1,100 lb of downforce at 160 mph, compared to the 362 lb produced on the standard Tuatara, according to SSC. The design puts 45.4% of the downforce on the front axle and 54.6% on the rear. SSC designer Jason Castriota said more than 1,000 hours were spent in CFD to design the Striker's aero package to create downforce with a minimum drag penalty.
Movie:https://www.youtube.com/watch?v=-rDWkdhvfGw
(by SSC North America)
—————————————————
Car Price:2,500,000 EUR*
*It may vary by exchange rate
*Plus our commission 5%
————————————————-
EU Spec (Manufactured in the U.S.A.)
Delivery scheduled for around July (subject to manufacturer's circumstances)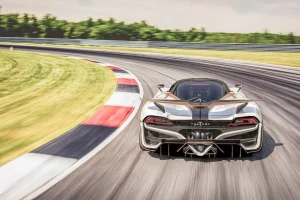 Please contact us for further detail