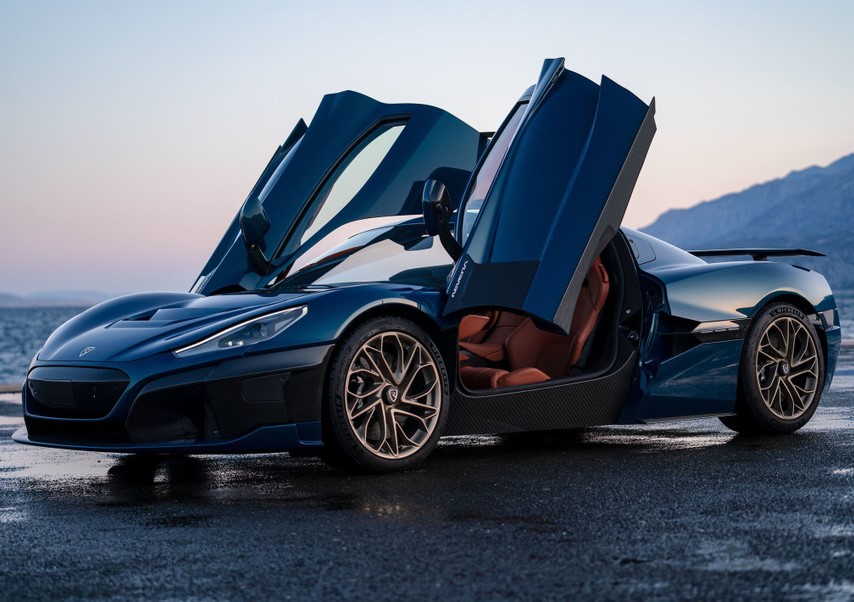 Rimac Nevera 2021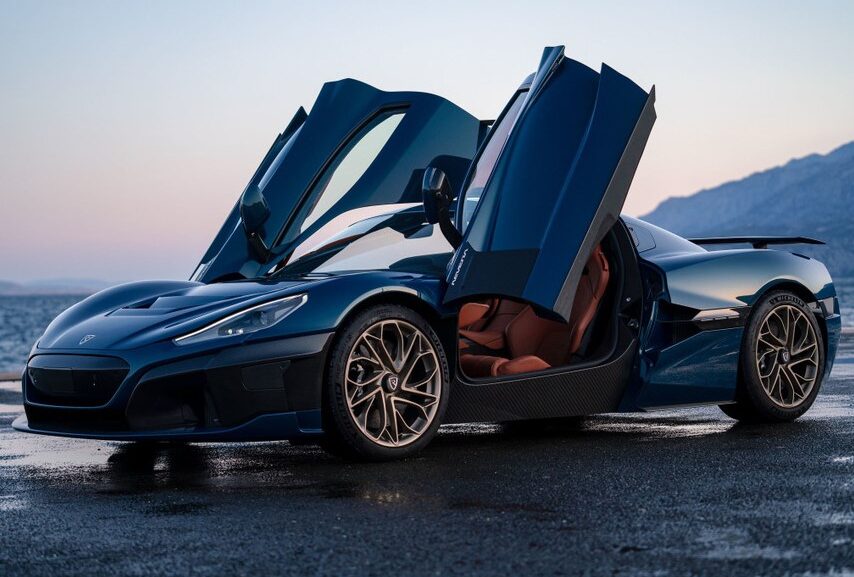 Rimac Automobili officially announced their new electric hypercar, Rimac Nevera.
The Nevera is the production-ready iteration of the Rimac C_Two concept car, which was revealed at the International Geneva Motor Show in spring 2018. The name comes from Mediterranean storm across the open sea off Croatia, where the home of Rimac Automobili is located.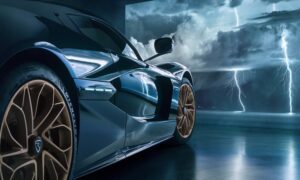 Acceleration 0-60mph –> 1.85sec
Acceleration 0-100km/h–> 1.97sec
Acceleration 0-300km/h–> 9.3 sec
1/4 mile time (0-402m)–> 8.6sec
Top Speed: 412km/h(258mph)
Power outputs: 1408kW/ 1914hp
Motor torque: 2360Nm
Wheel torque: 13430Nm
Range: 550km
Battery capacity: 120kWh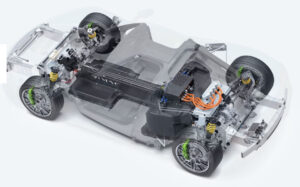 The Nevera offers seven different driving modes to facilitate any driving style
SPORT Mode, DRIFT Mode, COMFORT Mode, RANGE Mode, TRACK Mode etc.
Fully custom-made luxurious interiors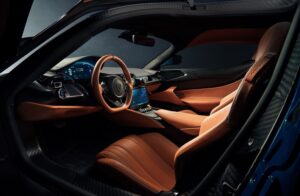 Only 150 examples worldwide
The first demonstration car in Europe will be delivered at the end of 2021,
and TPE is delighted to offer the special opportunity to make it yours!
Car Price: EUR 2,000,000/ JPY260,000,000* **
(*It may vary by exchange rate. **Plus our commission 5%.)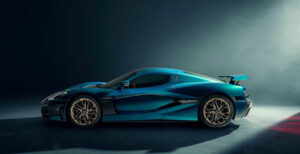 About Rimac Automobili, the leader of the world of EV supercars
It all began with one man in a garage.
At the age of 20, the founder and CEO – Mate Rimac – reinvented his BMW M3 (E30) by building in his own electric powertrain.
The Rimac Automobili was then found in Croatia in 2009 when Mate was only 21.
In 2011, EV supercar "Concept One" was released.
Only eight were built but it was sensational enough to wow the world with its max output of 1240ps.
They created something more than supercar, and became the first "EV hypercar manufacturer".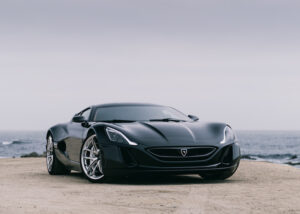 At the present, Mate has grown the company as a specialised manufacturer of components with over 1,000 dedicated employees.
They supply their electric drivetrains, battery systems and other technologies to other automobile powerhouses such as Aston Martin, Porsche, Pininfarina, Hyundai, Kia, Koenigsegg, Renault and Cupra.
At the beginning of this month, 55% of Bugatti shares were transferred into Rimac to found a joint venture of a brand-new supercar manufacturing company. Fans were thrilled by the news and welcomed the start of the new chapter in the history of supercars.
Mate's mission is to create the world's best EV hypercar with his all Rimac employees (regardless of their age, sex or careers).
He is now building "Rimac Campus", company's headquarters, on the outskirts of Zagreb, Croatia.
There is no doubt this space will create more than just cars and surprise the world with their innovations near future.
Please contact us for further information.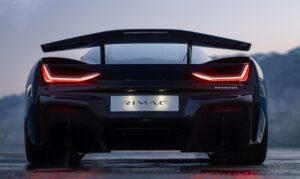 《photos and movie by Rimac Automobili》